Lady Hawke Storytelling
& Writer's Services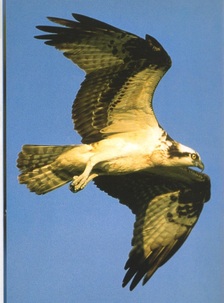 Welcome to Lady Hawke Storytelling & Writer's Services!
I'm Laura Kaighn, and I've been providing professional storytelling and writer's services since 1995 and 1991 respectively. If you're looking for an experienced educator and entertainer for your school, library, preschool, daycare center, scout troop, campground, Earth Day celebration, museum, festival, corporate conference, community event or even birthday party, I'm here to help.
With over thirty years as an educator, folklorist, librarian, docent naturalist, writer and author, I've learned much about what it takes to communicate effectively both orally and through the written word. Stories document and illustrate our perceptions of the world. The commonalities in stories, from around the globe and through time, help us connect with those who outwardly seem different. No matter what the packaging, we all hold gifts within us. My gifts to you are the significance and joy of stories.
My storytelling specialties range from Native American myths and legends to dragon and Celtic lore. I share celestial tales, nature myths, seasonal stories and multicultural tales with audiences small and large. Scary stories and urban legends are some of my favorites to tell, especially about a toasty campfire within a darkened wood. I present over forty-five established and proven storytelling programs and more than a dozen storytelling and writing workshops and educational seminars. These multi-themed offerings are both interactive and cater to school groups, teachers, media specialists, writers' groups and adult and family audiences. Storytelling programs can be tailored to accommodate any age group, group dynamic and curricular goal. Working in the Philadelphia area and the southern and central New Jersey suburbs, I will travel to your site. My tales tickle from two to timeless...
I also perform solo talks about the writing process, the storytelling arts, and share lively readings from my books. I'm available to authors (young to ageless) to assist with improving writing skills for college, book publishing, business ventures and more. My
Writer's Services
are conducted either by email or in person at your home or business. Please check the
Writer's Services
page for more details. Locally, I am the facilitator of two writing groups. You're welcome to contact me for information on my groups' progress, activities and workshops.
My professional credentials include a Bachelor's Degree in Elementary Education, with a Communications Minor (1991) from Glassboro State College. I also hold a Master's Degree in Library Science (1996) from Rowan College of New Jersey.
Please consult my attached pages for more information on my current offerings, services and upcoming public performances. As a life-long learner myself, I'm ever-expanding my repertoire and experiences in the communications field. I'd love the opportunity to serve you.
A Writer's Life:
Since the age of ten, I've written and published poetry, short stories, essays and fan-fiction web postings. My favorite genres include science fiction, nature and animal tales. Currently, my published works include:
Warrior Heart: Book One of the Vesar Warrior Legacy
(sci-fi, 2016),
Warrior Spirit: Book Two of the Vesar Warrior Legacy
(sci-fi, 2016),
Rabbit's Tale & Other Rites of Passage: Parables for a Modern Age
(MG+ nature anthology, 2014), and
Earth Child: The E.D. Piper Chronicles
(YA contemporary fantasy, 2013). Fiction sequels
Earth Child: Discoveries,
and
Earth Child: The Awakening
will be available in the near future as will
Warrior Ordeal
and
Warrior Fury
(books 3 & 4 of the
Vesar Warrior Legacy
).
It has been a dream come true for one who's loved stories all her life to see these works finally available! Let me share the love of words and stories with your classroom, colleagues, faculty and writers' group.
Please feel free to contact me about my many storytelling programs, workshops, writing projects and writer's services. I'd love to hear from you!
Laura Kaighn
Williamstown, NJ 08094
Phone: (856) 728-0816
Email:
ladyhawkestorytelling@comcast.net
http://www.facebook.com/laura.kaighn
Check facebook for additional information on my
Vesar Warrior Legacy
page, storytelling and writer's services, upcoming events, published books and author events.
*Keep a lookout for more here, as this site is growing!
Peace,
Laura K.
---
Laura Kaighn's Upcoming Public Events:
December 11, 2016: Jersey Shore Arts Center, Ocean Grove, NJ (732) 502-0050. Holiday Mini Book Con. Open mic and book sale from New Jersey authors. Books make great gifts! 3-5pm. Free to the public. Check jsartscenter@optimum.net & FB for more information.

July 12, 2017: Burlington County Library, Westampton, NJ (609) 267-9660. A Better World Workshop... Experiences in Compassion, Peace & Renewal. This one hour storytelling program and workshop centers on hopeful, literary stories of kindness and empathy. Included will be games, puzzles and a craft to foster cooperation and friendship. 1:30- 2:30pm, Family audiences, free to attend.

Check here often for more, exciting 2017 engagements!
Hope to see you there!