Lady Hawke Storytelling
& Writer's Services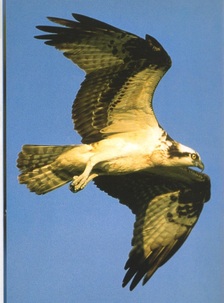 Welcome to Lady Hawke Storytelling & Writer's Services!
I'm Laura Kaighn, and I've been providing professional storytelling and writer's services since 1995 and 1991 respectively. If you're looking for an experienced educator and entertainer for your school, library, preschool, daycare, senior center, scout troop, campground, Earth Day celebration, museum, festival, corporate conference, community event or even birthday party, I'm here to help.
Storytelling predates the alphabet!
Stories have documented and illustrated our perceptions of the universe, our worldview, since the beginnings of civilization. Storytelling exists to express these experiences. The commonalities in stories help us connect with those who outwardly seem different. No matter what the packaging, we all hold gifts within us. My gifts to you are the significance and joy of stories.
Expanding understanding:
With over thirty years as an educator, folklorist, librarian, docent naturalist, writer and author, I've come to respect what it takes to communicate effectively both orally and through the written word. My education is ever-expanding. Let me share my passions, laughter and enlightenment with you!
Storytelling specialties:
From Native American myths and legends to dragon and Celtic lore, programs span the gamut of factual, fantastic and fun. I share celestial tales, nature myths, seasonal stories and multicultural tales with audiences both small and large. Scary stories and urban legends are some of my favorites to tell, especially about a toasty campfire within a darkened wood. I even share a program for adults,
The Devil & Mrs. Leeds
, about New Jersey's own state demon, the Jersey Devil!
Tales that tickle from two through timeless...
Storytelling programs can be tailored to accommodate any age group, group dynamic and curricular goal. Working in the Philadelphia area and the southern and central New Jersey suburbs, I even travel right to your site. My box of related resources, props, puppets, artifacts, interactive crafts and science experiments provide a real hands-on experience for all!
I present over forty-five established and proven storytelling programs and more than a dozen storytelling and writing workshops and educational seminars. These multi-themed offerings are both interactive and cater to school groups, teachers, media specialists, writers' groups and adult and family audiences.
Write on!
I also perform solo talks about the writing process, the storytelling arts, and share lively readings from my books. I'm available to writers (young to ageless) to assist with improving their skills for college, book publishing, business ventures and more. My
Writer's Services
are conducted either by email or in person at your home or business. Please check the
Writer's Services
page for more details. Locally, I am the facilitator of two writing groups. You're welcome to contact me for information on my groups' progress, activities and workshops.
Writer's life:
Since the age of ten, I've written and published poetry, short stories, essays and fan-fiction. My favorite genres include science fiction, nature and animal tales. Currently, my published works include:
Warrior Heart: Book One of the Vesar Warrior Legacy
(sci-fi, 2016),
Warrior Spirit: Book Two of the Vesar Warrior Legacy
(sci-fi, 2016),
Rabbit's Tale & Other Rites of Passage: Parables for a Modern Age
(MG+ nature anthology, 2014),
Earth Child: The E.D. Piper Chronicles
(YA contemporary fantasy, 2013) and
Earth Child: Discoveries
(YA contemporary fantasy, 2017). *The final installment of the trilogy,
Earth Child: The Awakening
, will be available in the near future as will
Warrior Ordeal
and
Warrior Fury
(books 3 & 4 of the
Vesar Warrior Legacy
science fiction series).
For one who's loved stories all her life, it's been a dream come true to see these word-children finally set free to roam the universe! Let me share the love of words and stories with your classroom, colleagues, faculty and writers' group.
Professional credentials:
Bachelor's Degree
in Elementary Education/Early Childhood, with a Communications Minor (1991) from Glassboro State College.
Master's Degree
in Public Librarianship/Media Specialist (1996) from Rowan College of New Jersey (now Rowan University).

More to come:
**Please consult the attached pages for more information on current offerings, services and upcoming public performances. As a life-long learner myself, I'm ever-expanding my repertoire and experiences in the communications field. I'd be honored for the opportunity to serve you.**
Feel free to contact me about storytelling programs, workshops, writing projects and writer's services. I'd love to hear from you!
Laura J. Kaighn
Williamstown, NJ 08094
Phone: (856) 728-0816
Email:
ladyhawkestorytelling@comcast.net
http://www.facebook.com/laura.kaighn
Also:
check facebook for additional information on my
Vesar Warrior Legacy
page, other book pages, storytelling and writer's services, upcoming events, published books and author events.
*Keep a lookout for more here, as this site is ever-growing!
Peace,
Laura K.
---
Laura Kaighn's Upcoming Public Events:
New Jersey Writers Resource Group: (NJWRG) This writing group, facilitated by Laura Kaighn, meets every second and fourth Tuesday evening at the Margaret E. Heggan Library from 6:30- 8:30pm. All adults, 16 yrs.+ are welcome to join us. Writing topics, exercises, assignments, projects, critiquing sessions and workshops vary. Please register through the library's online event calendar. Address: 606 Delsea Drive, Sewell, NJ 08080, Phone: 856-589-3334. For more information, contact Laura via email: ladyhawkestorytelling@comcast.net. Find us on Facebook!

The Book Asylum Writers: (aka the Asylumites!) This writing group, facilitated by Laura Kaighn, meets the first Thursday of every month at The Book Asylum Bookstore and Coffee Shoppe from 6-8pm. Writing topics, exercises, assignments, projects, critiquing sessions and workshops vary. Address: 26 North Black Horse Pike, Blackwood NJ 08012, Phone: 856-227-7525. Email Laura for more information: ladyhawkestorytelling@comcast.net. Find the Book Asylum on Facebook!

October 14, 2017: The 2nd Annual Indie Author Day! Vineland Public Library, 1058 E. Landis Ave., Vineland, NJ 08360, phone: 856-794-4244. 11am-2pm. Come and share the stories of local, independent authors. Networking is a must! Ask questions, get inspired! Light refreshments available. Laura Kaighn will highlight her writing process, inspiring passions, her newest titles and the next to come.

November 18, 2017: Mount Holly Writers Conference, Robin's Nest Restaurant, 2 Washington St., Mt. Holly, NJ 08060, phone: 609-261-6149. In coordination with Mount Holly's Annual Witch's Ball! INCLUDED: Three Authors Panels, 17 guest authors, audience Q&A, Grab-bag gifts, refreshments, boxed lunch (with choices) writing resources, and lots of great books to peruse and purchase. Free author signature with each book purchase! 10am-6pm. Attendance Fee: $30. For more information and to register go to: https://l.facebook.com/l.php?u=http%3A%2F%2Fwww.thewitchesball.com%2Fhorrorplus%2F&h=ATMD6Ani2dOg4w8n9_xyGF3vEznvVI4r5xkZx-mTwc7KW3kP-Y7yih-Bl76K-bX8-C7zFJX8QbQiDMCWrmnzgl8oV8u1XdbPDyxfPXglvGOqlwS0b3brCTJU5oOoYKAAEl23aPhQOzih18raMqfL1uBI2dE6lA.

November 18, 2017: New Jersey Writers Resource Group "Write-In". In coordination with NaNoWriMo, the NJWRG will have an open house "Write-In" for those authors needing a quiet space to get their daily quota of words down. Place: Margaret E. Heggan Library, Sewell, NJ. Please register online through the library's event calendar. 1-4pm in the conference room. Free to all serious writers 16 yrs+.

November 21, 2017: "Native Cultures & Stories", Native American tales for a family audience. Ocean City Free Public Library, 1735 Simpson Ave, Ocean City, NJ 08226, phone: 609-399-2434. Time: 6:30-7:30pm. Laura's Nature and Native American-themed books will be available for sale afterward!

Check here often for more, exciting 2017 & 2018 engagements!
Hope to see you there!